Hakim Sanaullah
Specialist Hospital & Cancer Center
Where every life matters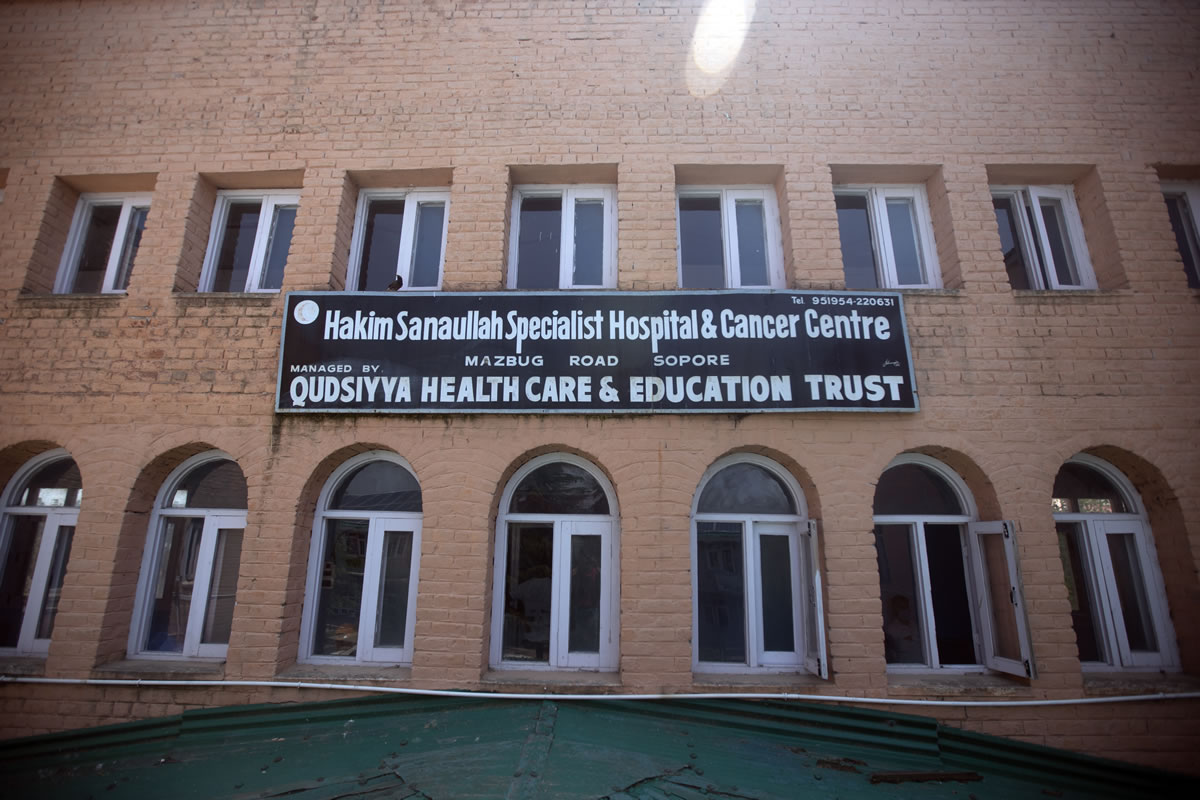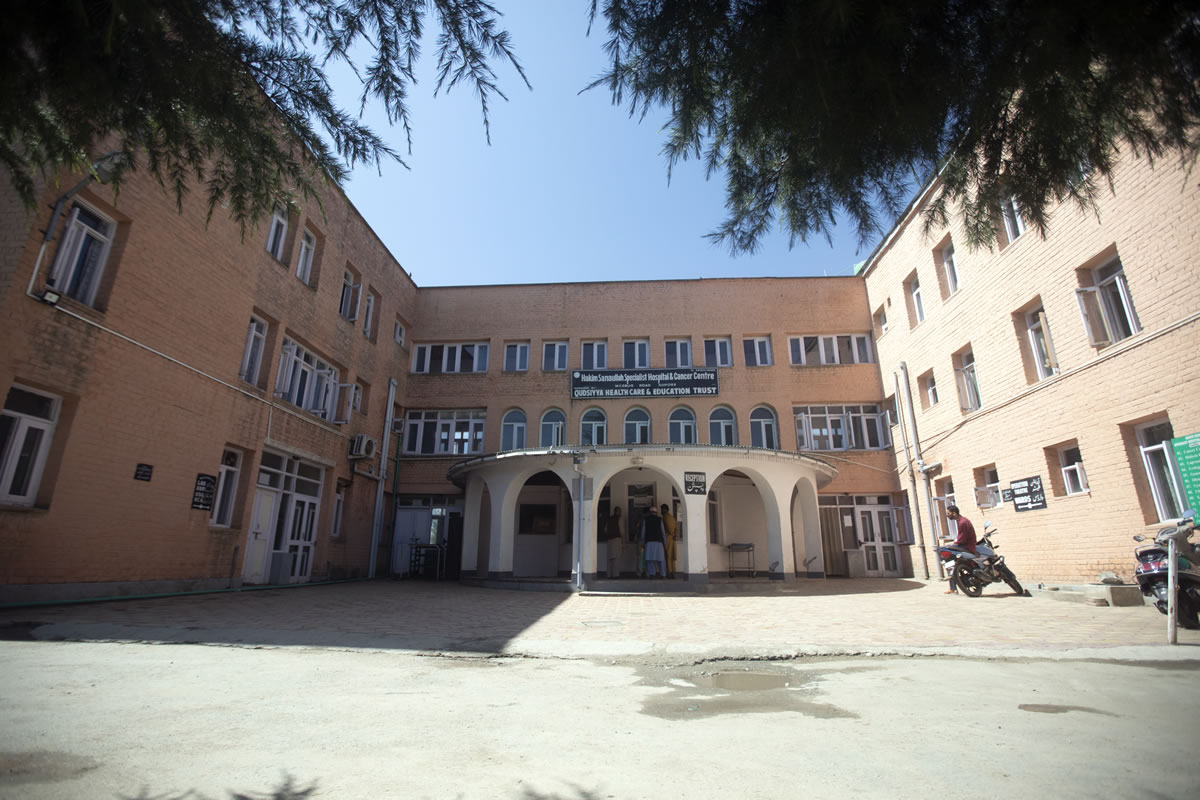 A Dedicated Approach to Healthcare:
Who We Are
HSSCC is a rural cancer centre in the heart of North Kashmir. The Centre is part of the Hakim Sanaullah Specialist Hospital and aims at providing quality cancer care to the neglected rural population in the region. Currently the centre provides Medical Oncology, Surgical Oncology and Diagnostic/Imaging services. The centre is part of a global effort towards managing cancer in a limited resource setting.
Read More
Over two-thirds of Kashmiris live in rural areas with access to a health care system marred by deficiencies. An overburdened urban health care setup adds to the misery of these rural millions.
Hakim Sanaullah Specialist Hospital & Cancer Centre is an effort to overcome these deficiencies. The institution is a tertiary health care facility with the first rural cancer centre of the Jammu and Kashmir, located in the heart of rural North Kashmir at Sopore, and catering to a population of over 1 million.
By providing quality health care, accessible and affordable to these millions, the institution aims at changing the landscape of health care services in the region in particular and the state as a whole.
By building strategic partnerships- international and national, we are working towards providing health care that is up to date and advanced, yet conscious of the financial limitations of a 'third world' population.
In an attempt to bridge the gap between recent advances and resource limitations, the institution is actively involved in research and CME programmes aimed at developing protocols for management of diseases in resource limited settings worldwide. Because every life matters.
Obstetrics/Gynecology
General Surgery
Medicine
Ophthalmology
Ear/Nose/Throat
Radiology
Cancer Chemotherapy
Laboratory services
Endoscopy Service
Urology
Cancer Surgery
Watch Our Video Introduction

Better Health Care is Our Mission
24/7 service. Same Day Appointments are Available.
(+91) 1954 220631 / 224827
Mazbugh Road (Near Fruit Mandi), Sopore, J&K, India Pin: 193201